Saturday Jan. 16 the wrestlers travel to Potter Co for a Wrestling Tournament; the Gymnastics team travel to Madison
Tuesday Jan. 12; GBB travel to Potter Co.; JV have a 4:30 tip off; The wrestlers host Redfield and Winner in a triangular starting at 5:00
The Boys Basketball team travels to Jones County next week Jan. 14to play in their annual Classic. There are spectator restrictions. No one will be admitted without a pass, and the only passes we received were for team personel to be distributed to family members. The Buffaloes open with Bennett Co. @ 2:00

January 11 Middle School Boys Basketball; Stanley Co vs GMMS; Game times; SC 6th vs GMMS 7th 4:30; SC 7th vs GMMS 7th 5:30; SC 8th vs GMMS 8th B 6:30: Restricted to parents only and we ask that parents leave after their son's game is concluded.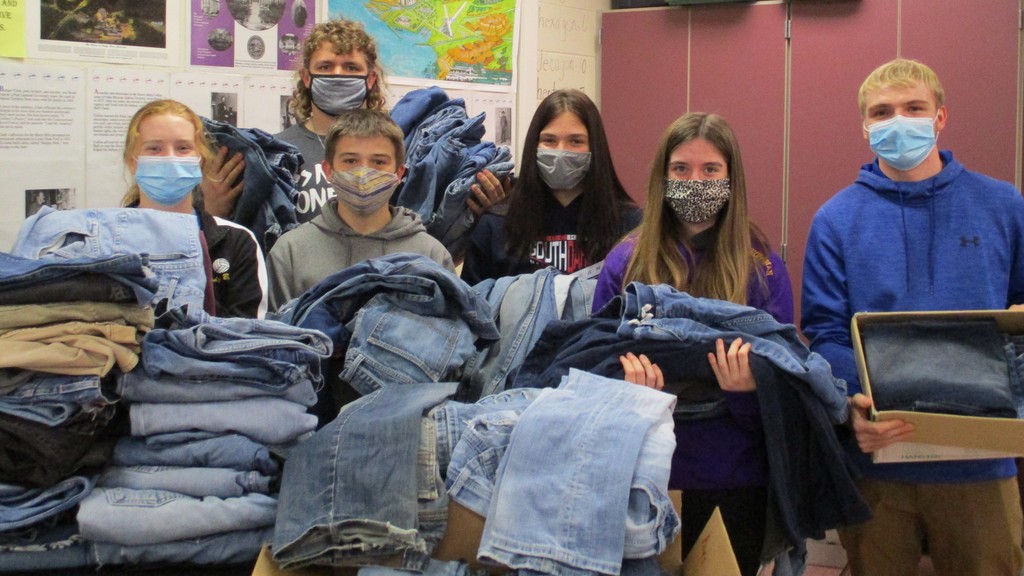 The wrestlers travel to Lyman on Friday Jan 8; Wrestling begins at 11AM
Stanley County Girls Basketball Travel to Redfield Saturday to play in the Redfield Classic; Game time 12:00
Stanley County Gymnasts host a Tournament Saturday Jan 9; Start time 11AM
Gymnastics travels to Aberdeen Thursdday Jan 7; 5pm start
Tuesday Jan 5; Stanley County hosts Highmore/Harrold in a Basketball Dbl. header; Tip off JV girls is 4pm
Stanley Co vs Selby JV GBB game time was changed to 4:00 JV BBB 5:15 Var GBB 6:30 BBB to follow


Christmas break is just about upon us, so here are a few reminders. Tuesday is the last day of school before the break. • Elementary will dismiss students at their staggered times. JK/K: 1:00, 1st: 1:03, 2nd: 1:06, 3rd: 1:09, 4th: 1:12, 5th: 1:15. • Middle and high school will dismiss students at 1:10 following lunch.
Stanley Co Sports; TUESDAY Dec 22; JV Girls BB vs Jones Co 3:30; JV Boys BB 4:30; Var Girls BB 5:45; Var Boys BB 7:15;

Thursday Dec 17; (Change of Time); No JV Girls Game; 3:30 CT JV Boys; Followed by: Varsity girls; Varsity Boys