Mrs. Ana Tribble, 1st grade teacher was selected as March Elementary Staff Member of the Month. Mrs. Tribble is always so sweet and respectful with every student and staff member. She also always has her student's best interest at heart and uses kind words with all. We appreciate all that you do, Mrs. Tribble!!!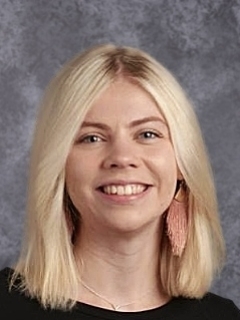 Conservation Camp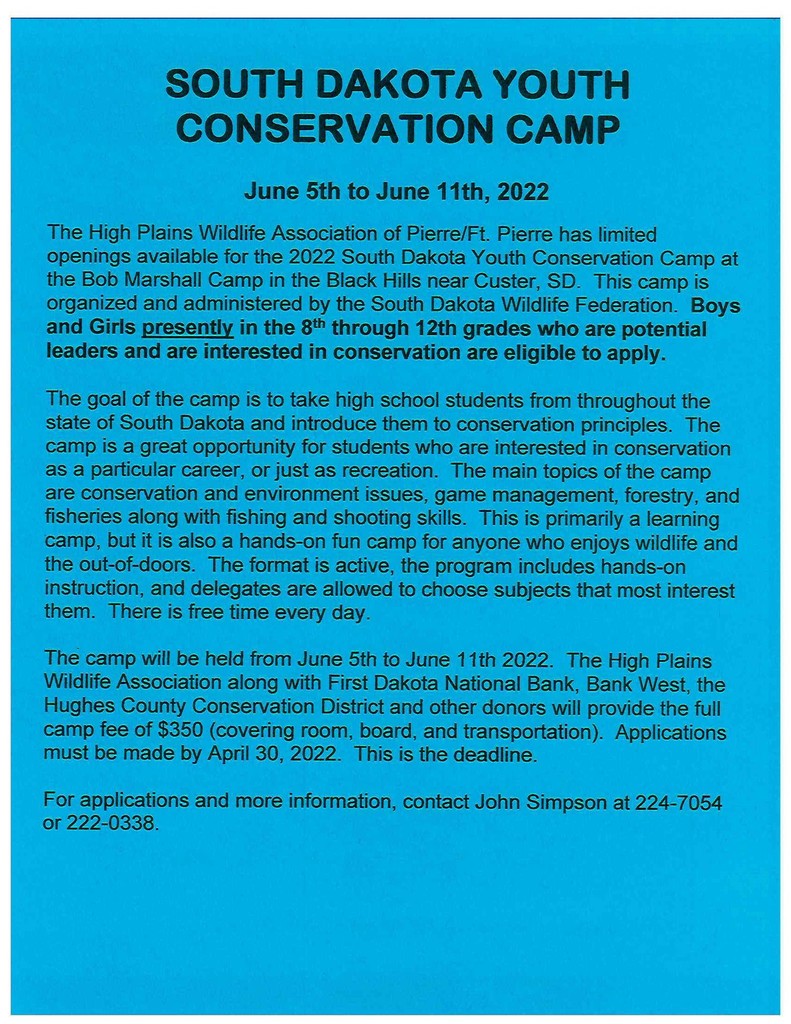 Congratulations to Miss Jennifer Milliken on being chosen as Stanley County's Teacher of the Year! Miss Milliken works and finds ways to include all students of varying abilities. She meets with students independently to assess their levels; help create and meet their goals. Milliken is a great leader for her school team and is a member of many other teams within and outside the district. She has an enormous breadth of knowledge and continues to learn through attending and reading various professional development journals. Miss Milliken works hard and puts in the extra time to be a great teacher and coach for our students. She is always willing to stand up for what is best for the students. Miss Milliken has dedicated her time to Stanley County for over 20 years, including a few years at the Hayes Country School. She also assisted the Hayes Community by directing their play for several years. Hats off to Miss Milliken for her dedication to our school and community. Superintendent Dan Baldwin presented Milliken with her award at the school board meeting on May 13.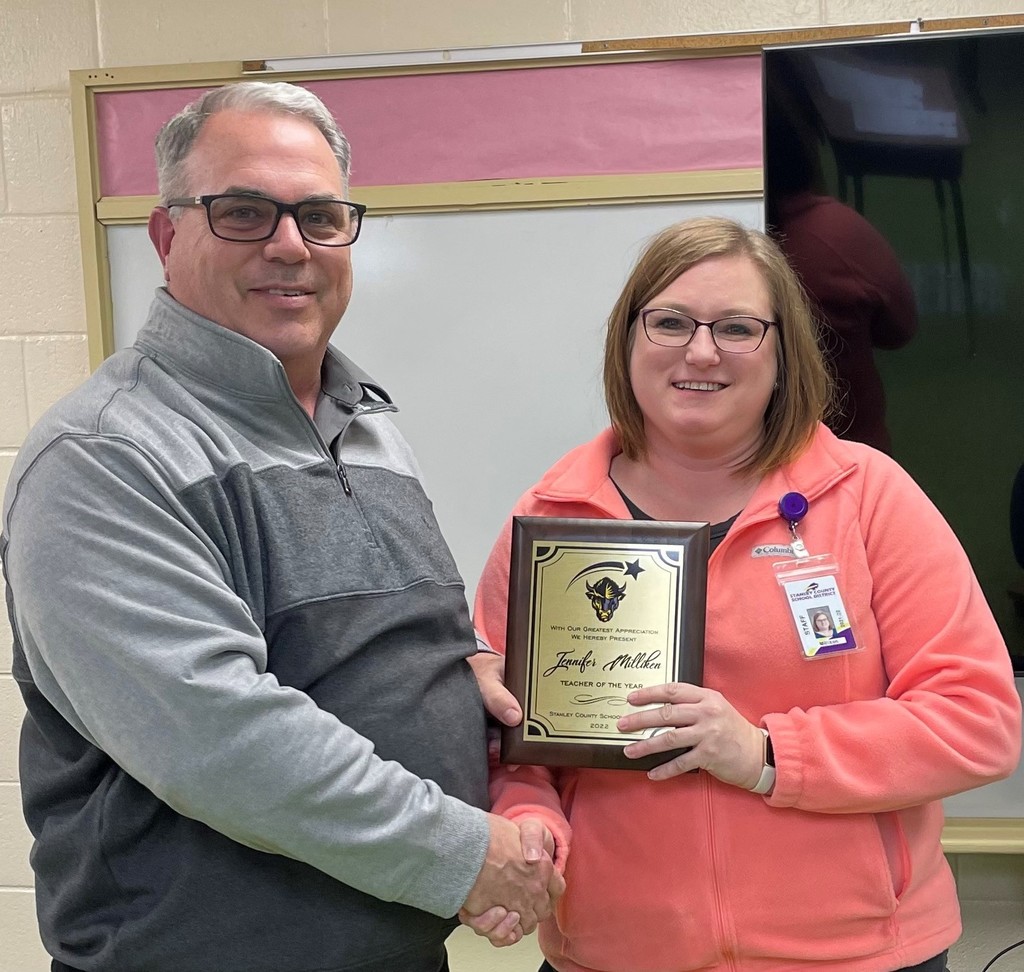 Make plans to attend the 2022 spring concerts.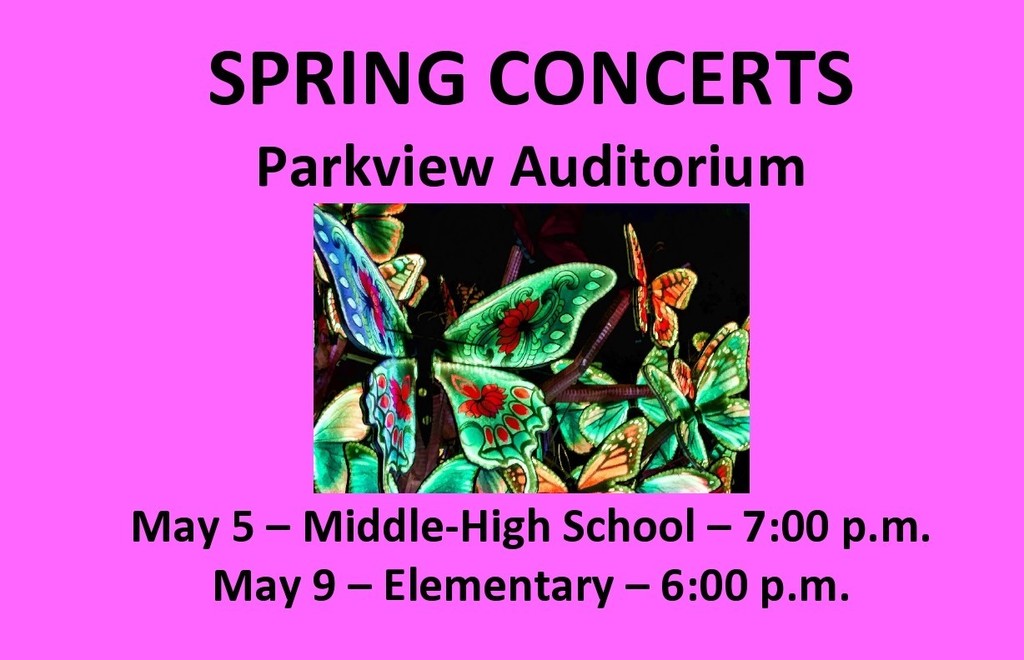 Smarter Balance Testing for Middle-High School, grades 6-11 Tuesday, April 19 (ELA – WIRED HEADPHONES NEEDED) Wednesday, April 20 (MATH) Thursday, April 21 (ELA – WIRED HEADPHONES NEEDED) Friday, April 22 (SCIENCE – Grades 8 & 11 Only)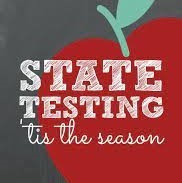 ​Congratulations to Jordyn Sosa and Zachariah Red Crow crowned 2022 Prom Queen and King Saturday, April 9 in Parkview Auditorium. The prom theme was "Fire & Ice."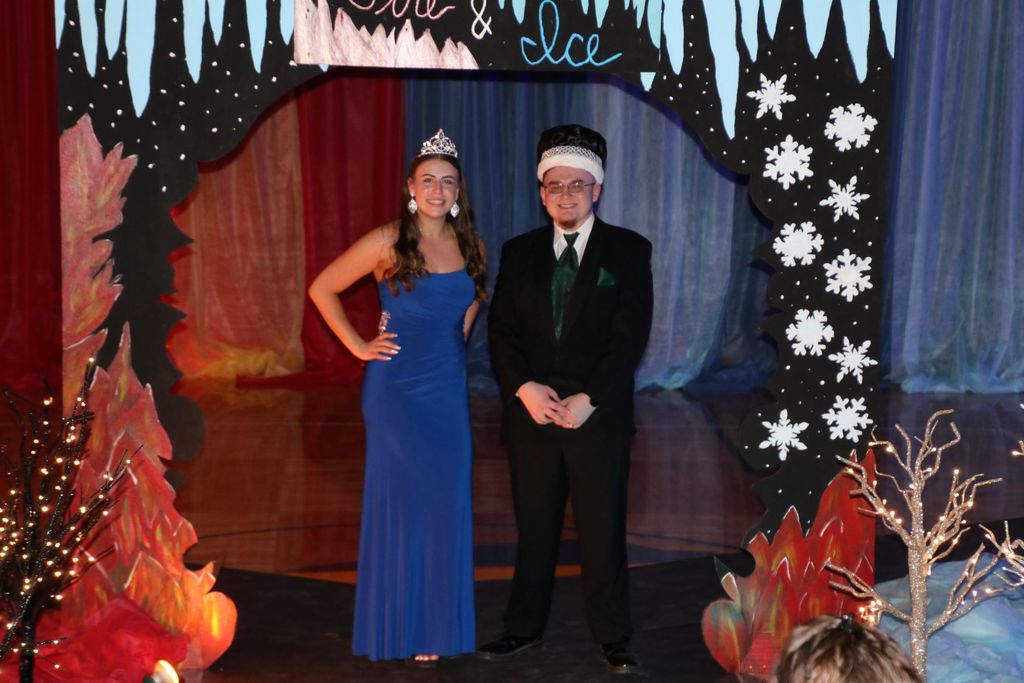 The MS track meet is still on for tomorrow, Monday, April 11. Middle school athletes please come prepared with warm clothes.
Stanley County Track @ Redfield Tomorrow 4/8/22 Field Events start at 11:30 Running events at 12:30

South Dakota State Student Council Convention was held April 4 and 5 in Rapid City. Once again, the Stanley County Student Council worked for and received the award for Outstanding Student Council. The SDHSAA has sponsored the "Outstanding Student Council" project since 1989. The goal of the SDHSAA is to provide this incentive program as a service to SDHSAA member schools and thereby increase the number of schools involved in the project each year. The purpose of the "Outstanding Student Council" project is to give Student Councils the praise and recognition they deserve for a well-done job. Those councils recognized as "Outstanding" have well rounded programs and are active on the local and state levels; they have done an exemplary job in their schools. Daysen Titze received the All-State Student Council Award. This award is designed to recognize individual students who have gone above and beyond to help in their student councils, schools, and communities. In addition, Morgan Hoffman, Hayden Roggow, and Abby Wyly ran for statewide offices. These students were responsible for managing their campaigns which included making an introductory video, posters, websites, speeches, and taking questions from an audience of approximately 1,000 people. Congratulations to Abby Wyly on her successful campaign for State Treasurer to the State Student Council Board. In addition, Stanley County students hold all the positions for the Capital Region: President, Abby Wyly; Vice President, Cadence Hand; Secretary, Tatum Scott; Treasurer, Mattie Duffy; Reporter, Hayden Roggow; Sergeant at Arms, Kori Endres; Representative to State Board, Keira Briggs; and School Representative, Morgan Hoffman. Council members are pictured left to right. Back row – Hayden Roggow, Tatum Scott, Mattie Duffy, Jordyn Sosa, Cadence Hand, Kori Endres, and Daysen Titze. Front row – Abby Wyly, Keira Briggs, Taylee Stroup, and Morgan Hoffman. The student council advisor is Mrs. Shirley Swanson.

Enrichment Friday, April 8 - 8:00 a.m. - 12:00 p.m. This is a terrific opportunity to turn in missing assignments and get your grades up!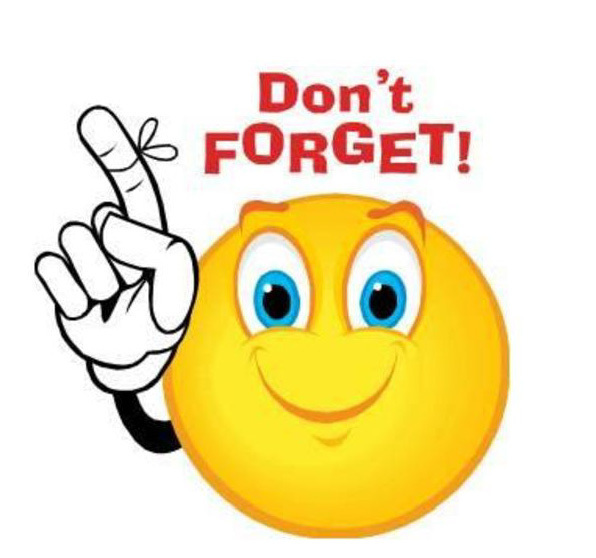 Thursday's 4/7/22 Middle School Track Meet in Pierre has been Cancelled.

Congratulations to the 2022 Stanley County Prom Court nominees. Nominees are pictured left to right. Back row – Evan Nordstrom, Kaden Blumer, Zachariah Red Crow, and Daysen Titze. Front row – Dandee Hepper, Taylee Stroup, Jordyn Sosa and Shaylee Tople. Prom is Saturday, April 9, with Grand March at 8:00 p.m. with the dance following from 9:00 p.m. – 11:45 p.m. The king and queen will be crowned following grand march.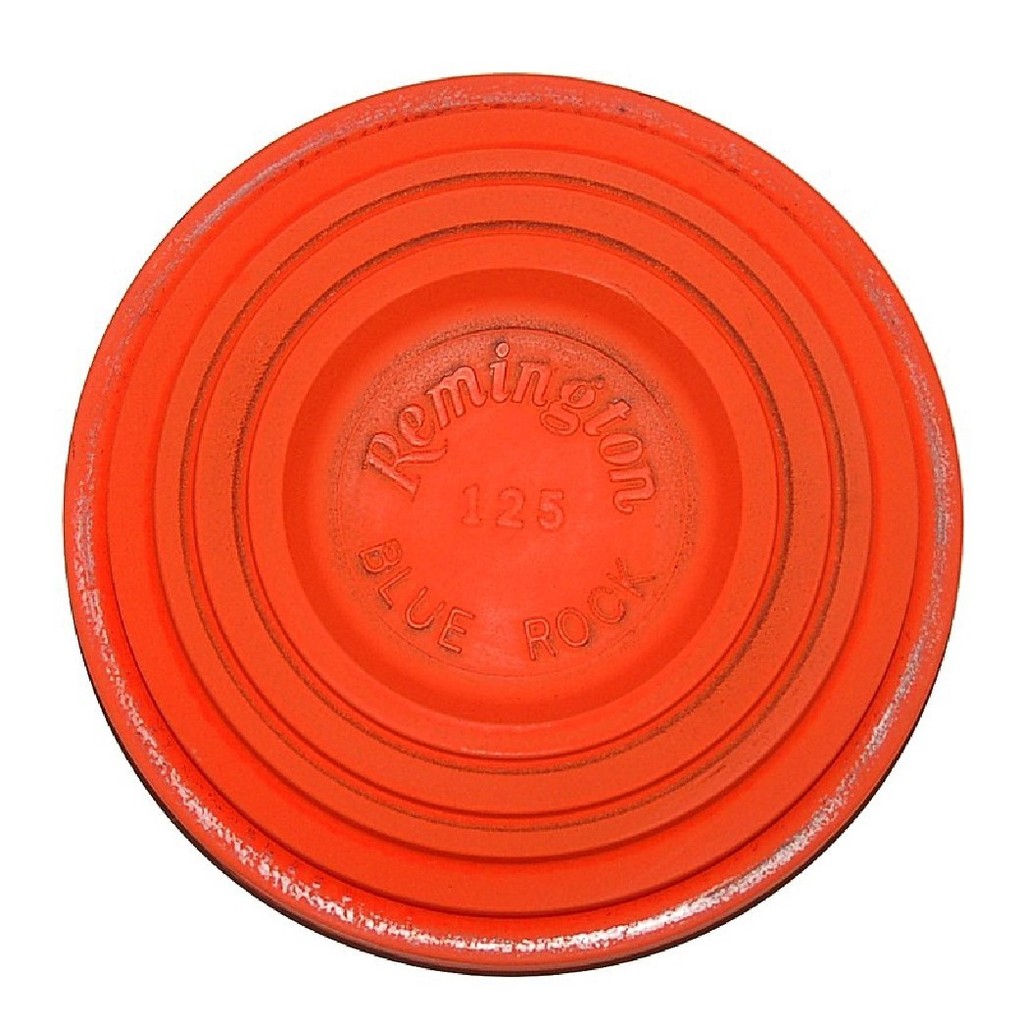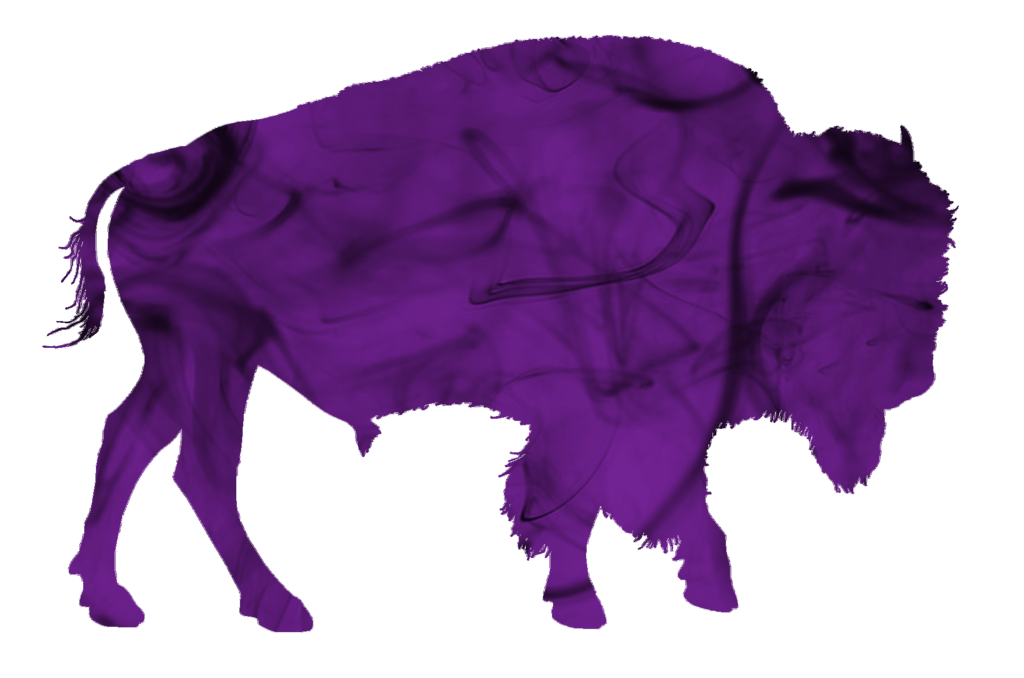 The Stanley County Student Council would like to thank students, staff, and community members for donating to their collection drive for Missouri Shores Domestic Violence Center. Over 270 items were donated to the organization. Accepting the donations from council members is Missouri Shores Executive Director Sarah Reinhart. SC Student Council members are Carlee Brady, Keira Briggs, Edward Duffy, Mattie Duffy, Kori Endres, Haden Ford, Cadence Hand, Timber Hanson, Kenzi Herren, Morgan Hoffman, Case Kolda, Coy Ludemann, Ryland Magee, Tessa Rasmussen, Hayden Roggow, Tatum Scott, Bailey Siedschlaw, Jordyn Sosa, Taylee Stroup, Daysen Titze, JoRayah Walker, and Abby Wyly.
Stanley Co. Spring Sports: Track and Golf have started. Please use the school calendar to make plans. It will be the most up to date. Spring sports are difficult to plan for. We are already changing our calendar because of winter damage to some of the surrounding tracks & courses. Also, spring weather is always a factor. Start times and event schedules many times are not sent out by the host schools until a few days before the meet. Coaches should be using the remind app to keep you informed about times and changes. If you have questions please contact Bruce Bresee AD

Congratulations to Evan Nordstrom who signed with Dakota Wesleyan University. Evan will be playing collegiate football for the Tigers this fall. Good luck in your future endeavors Evan!

Prom shirts are available for $12 for any parent or student. Sizes and money need to be turned in by Monday, March 28 at 4 p. m. to Mrs. Herr.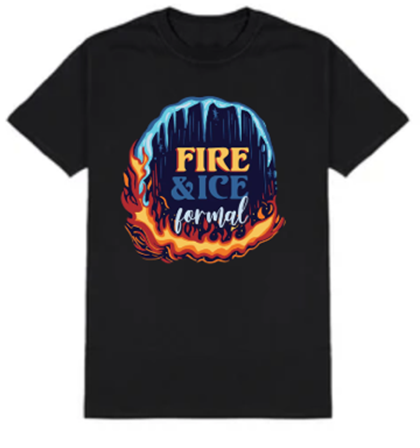 A good meal and a cause Tuesday Night... The Pierre/Fort Pierre HS Rodeo Club is having a Spaghetti Supper Tuesday, March 22, from 5-7:30pm at the Casey Tibbs Center