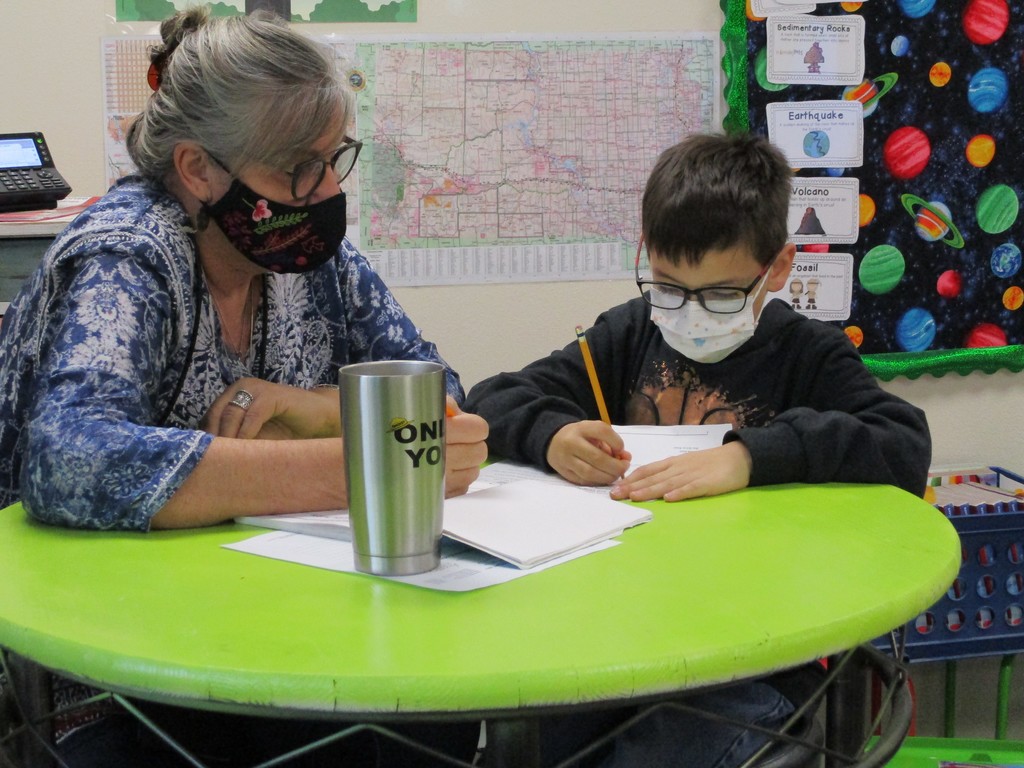 Student Council needs your help. They are recycling denim apparel through the "Cotton's Blue Jeans Go Green" program. Please see the school website newsfeed for more information.

Enrichment Friday - Teachers will be available via zoom from 9:30 am to noon. Students check google classroom and your email for Zoom meeting codes or links.

Chromebook Troubles? Clearing your browsing data (cache) will solve many Chromebook problems. Instructions are on the website under NEWS.

There will be a Winter Sport informational parent meeting Thursday, November 19 at 6:00pm in the Parkview Auditorium.


Stanley County Grades 6-12 will be returning to distance learning beginning Monday, November 9, for one week. Grades JK-5 will continue to have classes in-person.

Dual Credit Guideline and Application Form documents are available on our news feed.

Nov 2nd-6th is Free College Application Week. Applications must be submitted by 3:00 on Nov 6th to qualify for the fee waiver. Seniors please check your email for details. Please see Mrs. Natvig if you have questions.

Juniors and Seniors, Spring term dual credit enrollment begins on November 1st and you must be signed up BEFORE Christmas break. Many of the classes fill up quickly, so do not delay completing your application. Please see your email for more details.

Juniors and Seniors, Spring term dual credit enrollment begins on November 1st. Many classes fill up quickly, so do not delay completing your application. Click on this link
http://apps.sd.gov/de68dual/index.html


Enrichment Friday for students grades 6-12: Friday, October 30, from 10 am-noon. If a student needs help or is behind in a class, come and get assistance from your teachers.

Support our National Honor Society and FFA by purchasing fruit. Go to the website
www.myfruitsale.com
, if you have a student code you can enter the code prior to ordering. If you do not have a student code click on "I don't have a student code". You will be asked to select your state then scroll down to Stanley County School. At check out you will be able to attribute your purchase to a specific student or to the general groups. All sales are due by Nov 12. Expected delivery is Dec 1.

Good luck to our Girls' Cross Country runners at the State meet Saturday, October 24. The race begins at 3:30 p.m. at Hart Ranch in Rapid City. Representing Stanley County and pictured left to right are: Bailey Siedschlaw, Sarah Fosheim and Kaysen Magee.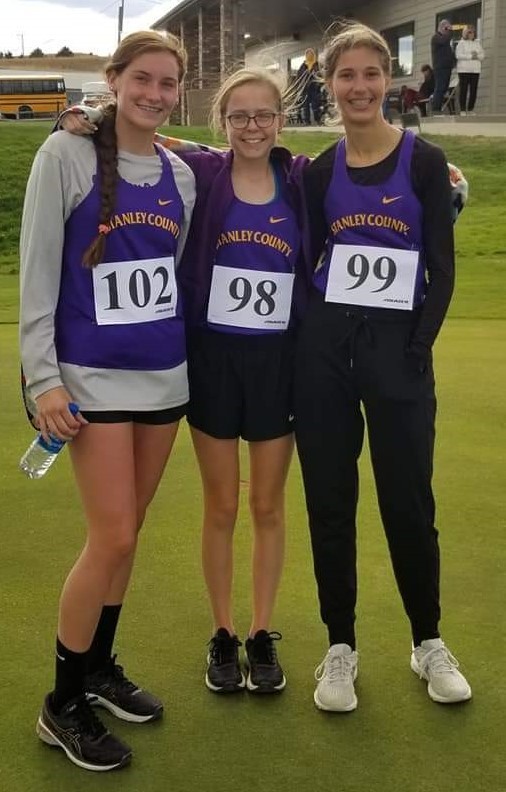 Student Council is sponsoring a food drive through December 10th. If you would like to help, please bring canned or packaged food to the Middle-High School. Donations will be distributed before Thanksgiving and again at Christmas. Thank you for your support.

Parents and Guardians, Like so many other subjects, parent/teacher conferences will have a new look this year as we continue to navigate through a COVID school year. This year parent/teacher conferences will be virtual via zoom. The conferences will be Tuesday, October 20, and Thursday, October 22, from 4:00 p.m. until 7:00 p.m. More information regarding online registration will be forthcoming as soon as the registration site is ready.

End of First Quarter Monday, October 19

Picture Re-Takes Monday, October 19, 2020